First and foremost,I just want to say SORRY!'coz X ada tajuk dekat all my posts.Yeah,memang tabiat aku(p/s:forgive me! =(
Okay,let's start the story!
I had this novel,and it so COOL I mean,way to COOLL!
and this
this too!
HMM,yang aku baca hanyalah biru and merah.kuning?blom lagi!sebab no time.Hell yeah!asyik busy ngan blog and PESBUK je.nak tau isi dia camne?HMM,see this!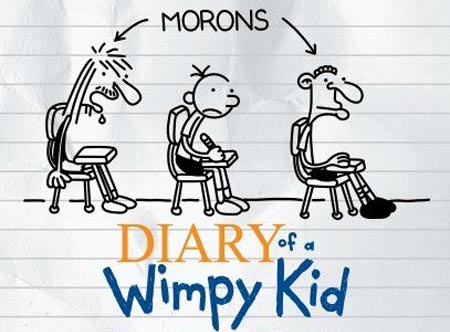 Serious,x tipu!novel ni..International BEST SELLER!
I love COMIC like this.This novel just like comic but it is not
I love both so,I bought this novel.Yeah!maybe it kinda expensive but I LOOOVE it!
If u want to buy,it's price is sumthing RM29.90 to RM 30.00
RM 30.00 paling mahal la.Tapi,kalau korang beli Kulit keras,camni
It is about RM 40.00 to RM 49.90.X ingat la tapi,Upper 40
HMM,ade jugak dia jual,Novel diary of wimpy kids (DO IT YOURSELF)
macam best je!tapi,pnat la nak tulis.hahhaa,thats why aku x bli.Aku lagi ske membaca dari membuat.tapi,kalau x de keje,bli je la buku ni.HAHA
Macam-macam aku tunjuk!tapi,This NOVEL IS THE GREATEST NOVEL EVER!=D
LOL,
Double A