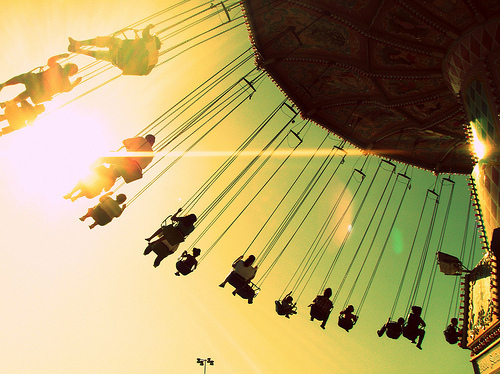 (Tengah chill lah ni.taknampak I dekat Genting Highlands?)
Okay,baru je lepas tengok Maria Elena's VIDEOS(with S okay?that's mean BANYAK!)
baru tengok and KENAL dia harini.Ketinggalan lah katakann.But,it's okayy.For me,kalau start from middle pun takpe.At least tak THE END lagii :D
Now,addict dengan
Looklet.com
.Then,mira and fareza JOIN jugakk eh,dengan kakak FAREZA sekalii(AMMBOIH!) SO,itulah salah satu FAKTOR aku active dalam LOOKLET(it's a game for who LOVE FASHION) ni.
Back to MARIA ELENA.She's cool and I think banyak persamaan antara dia dan aku.Okay,I know you guys must like this=WHATT!? no wayy!
okay fine if you say like that but,antaranya ialahh
she loves SHOPPING alone.
She doesn't like KARAOKE.
that's it.BANYAKK KAN?(lebih daripada 1,cikgu aku cakap BANYAK!)
Seriously,tagline dia(Assalamualaikum,tak jawab dosa kalau jawab,sayangg) JUST NOT ME.Actually,sikit je persamaan.YELAHH,sometimes manusia ada persamaan but,JYEAH I'm not as COOL as her,right?
~XOXO